COLORADO SPRINGS, CO (BRAIN)—The international cycling union UCI has clarified its rules on saddle tilt and aero water bottles in elite competition.

The saddle rule — requiring seats to be no more than three degrees off horizontal — is likely to have little effect in the pro peloton except to rule out Lance Armstrong's favorite mount, the iconic Selle San Marco Concor. The water bottle rule would ban some aerodynamic bidons, such as the Bontrager Speed Bottle and the Arundel Chrono, from use in UCI events.

The effect at retail will be minimal, except among shops with customers determined to mimic the pros' every detail. The UCI said it would start enforcing the saddle tilt rule in March at WorldTour events, World Cup events and the world championships in road, track and cyclocross. The water bottle rule will not be enforced until January 2013. Neither rule affects triathlon bikes.

Never tilts at all

Both rules were presented in a letter that UCI technological coordinator Julien Carron sent to teams and suppliers on Thursday.

Carron clarified a long-existing rule that requires saddles to be level. Officials for years have enforced the rule only loosely, said Randy Shafer, an international UCI official.

"We had pretty much been eyeballing it for a long time," Shafer said.

But at the Tour de France last year, the UCI announced that it would enforce the rule more vigorously. However, the organization did not specify what part of the saddle should be measured or what accuracy was required (See a related VeloNews.com article from the Tour).

"There was a lot of backlash from the riders and the commissaires asked for a standard way to enforce it," said Shafer.

Three degrees of clarification

Carron's clarification allows saddles to be no more than 2.5 degrees from level as measured with a plate that covers the full length of the saddle, effectively measuring off the seat's high points. Another half degree is allowed as a margin of error, so in practice saddles can be 3 degrees from horizontal.


Performance riders very rarely prefer saddle tilt more than 3 degrees from horizontal, although some might tilt down the nose of the saddle on time trial bikes in an effort to ride with very low handlebars, said Larry Meyer, DPT, a bike fitter at the Boulder Center for Sports Medicine. At BCSM, saddle angle is generally measured at the center, sometimes with an iPod leveling app.

Most modern saddles are fairly flat, but Armstrong's beloved Concor, which has been on the market for decades, is notable for having a slightly raised rear section. The new rule likely means the Concor could be used only if it were tipped steeply nose up, a position few riders would find comfortable. (See the photo below of Lance Armstrong's saddle, taken by VeloNews.com at the 2010 Tour of California. The photo angle likely exaggerates the tilt of Armstrong's saddle a bit, but it's clear that bringing it into compliance would raise the nose significantly).

Some more modern saddles have raised rear sections, too, including some Specialized and SMP models. BCSM's Andy Pruitt, who works with Specialized on fit issues, said Carron's letter "send a shock wave through the innovative saddle designers."

Pruitt said the tilt ruling will require some Specialized saddles to be mounted nose up. "That's counter to both men's and women's health," he said.

The 3:1 rule: You can be too thin

The new rule on water bottles is the UCI's attempt to prevent designers from using bottles to skirt its 3:1 rule, a central part of its aerodynamic regulations. The 3:1 rule bans bike parts (including frame tubes, seatposts and handlebars) that have a cross section whose length-to-height ratio is more than 3:1. It rules out severely bladed parts.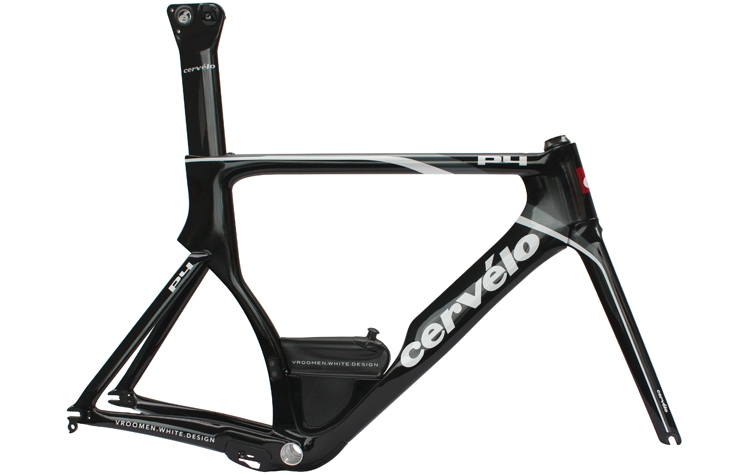 But designers have found they can use an aero-section waterbottle that fits closely against the frame to create an effective cross section that is flatter than 3:1 and thus more aerodynamic. So many top riders mount waterbottles even for very short events, like stage race prologues, where mid-race hydration is of little concern.



So the UCI is now banning bottles that are in themselves outside the 3:1 rule and/or that fit more closely against the frame than traditional bottle cages. A bottle also cannot be integrated with the frame, as Cervélo did with its P4 time trial frame.

While they were at it, the UCI also banned riders from attaching bottles to their bike anywhere but inside the frame's front triangle. Bottles can no longer be mounted behind the saddle or on the handlebars.

The full rule (article 1.3.024): "Bottles shall not be integrated to the frame and may only be located on the down and seat tubes on the inside of the frame. The maximum dimensions of the cross-section of a bottle used in competition must not exceed 10 cm or be less than 4 cm and their capacity must be a minimum of 400 ml and a maximum of 800 ml."