FRIEDRICHSHAFEN, Germany (BRAIN) — Shimano is releasing its 2016 road and mountain bike offerings through its PRO component brand this week at Eurobike.
On the offroad side, PRO now has the Tharsis 9.8 line for downhill, Tharsis Trail for the all-mountain/trail rider and the Koryak line for cross-country and trail.
On the road, PRO has a new group called PLT that offers some features developed for pro-level gear at more affordable prices. The brand also updated the graphics on its Missile EVO TT components and its PRO road wheels.
For the road and mountain bike, PRO has also expanded its lines of tools and accessories.
Tharsis is now three groups
Last year PRO introduced the Tharsis XC group. Now it has the Tharsis 9.8 (the number refers to the gravitational force of 9.8 M/sec2) for downhill and Tharsis Trail.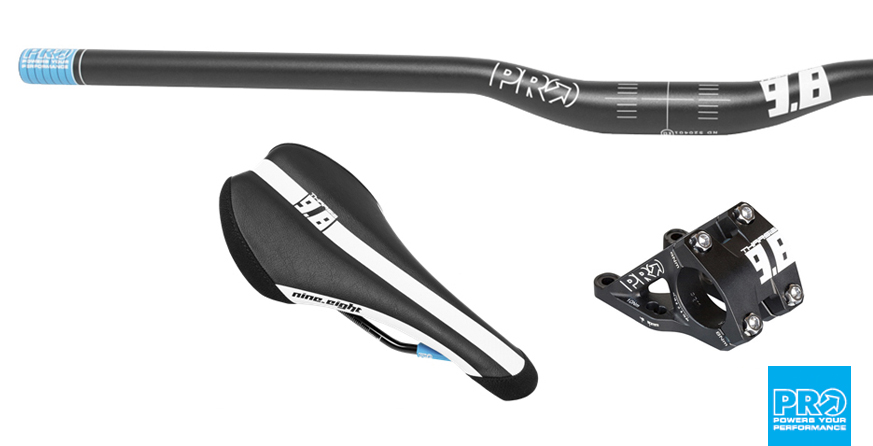 The Tharsis Trail group includes two carbon bars: one regular and one specifically designed to be integrated with Shimano's Di2 system. The bars are matte black with gloss decals; they are 800 mm wide with a 20 degree rise. Both the Di2 and regular bars can be cut down as far as 720mm for a narrower racing preference.
The Di2 bar allows internal wire routing via the new Tharsis Trail stem. The wires can be routed through the stem to a Di2 battery mounted in the fork steerer. This does away with the traditional star nut set up and uses an external locking mechanism to keep the headset tight. Two internal fork steerer battery holders are available with the stem, either a stiffer alloy holder or lighter rubber holder.
The front clamp on the Tharsis Trail stem is wider, stiffening the controls to better accommodate the forces applied by wider handlebars and aggressive riders. The headset adjuster tool comes as a workshop item or a pocket-sized version for on-trail fixes.
The Tharsis Trail stem is available in four lengths (35, 45, 55 and 65mm) with a 0 degree angle.  PRO Koryak.
The new Koryak group includes a new seatpost with a one-bolt clamping system for easy assembly, easy adjustment and rail-friendly clamping for all types of saddles, including oversized clamps to accommodate wider rails (available separately).
Flat or low-riser alloy bars are available at a 720mm width, while the riser bar is a wider 760mm. All bars are 31.8mm in diameter with a 9-degree backsweep. Seven Koryak aluminium stems are new for 2016. All stems are designed for 31.8mm bars and range in length from 40mm to 100mm. The three stems from 40-60mm have a 0 degree angle for trail riders, while the four stems from 70-100mm accommodate a 6 degree +/- angle for cross country riders. PLT for the road.
Shimano said it developed the new PLT bar, stem and seatpost group "with excellent price and performance in mind, not to mention a wide range for custom fit options."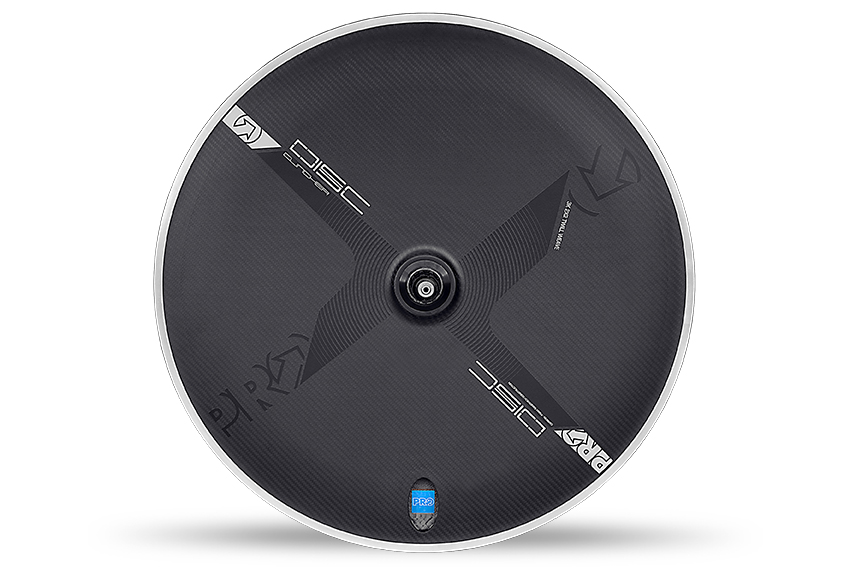 The alloy PLT compact or compact ergo bars feature widths from 36cm to 46cm. PLT stems range from 50 to 130mm (+/-10 deg.). Seatposts come in 27.2mm and 31.6mm diameters, with 20mm and 0mm offset options. The 31.8mm PLT Compact Ergo handlebar has an ergonomically shaped top section for pressure relief on hands and wrists.
The Missile Evo carbon time trial range includes aerobars, clip-on bars, extensions and a base bar, along with a carbon stem and arm rests. The full carbon Missile Evo Carbon Aerobar meets UCI requirements and was used by many PRO- supported teams including Francaise Des Jeux and BMC-Uplace Triathlon this year. The bar features integrated brake and shift cable routing so can be integrated with Dura Ace or Ultegra Di2 electronic shifting systems. Carbon J-bend or Ski-bend bars also are available.
The PRO aero wheel offerings includes a tri-spoke road wheel, five-spoke track wheel, rear disc wheel and carbon road wheels. They all get a graphics makeover for 2016.