A version of this feature ran in the September issue of BRAIN.
BOULDER, Colo. (BRAIN) — For our September magazine edition, we asked our State of Retail panel members: "How has the pandemic affected your business expenses?" 

SEATTLE: Christiaan Bourdrez, owner Ride Bicycles
The cost of physical modifications to the store has been minimal for us. We are a small shop, and we've always worked out front of the shop. I already owned sign holders and crowd control stanchions, and we made signage in-house, so there was no added cost for that. We are spending more — approximately $100 a month — for cleaning supplies and masks, plus extra labor costs for the extra time cleaning. Spending has increased along with profitability, and I have more staff, so payroll went up. We are very busy, and I need more resources. 
As far as my store's digital presence, I am so fortunate to have hired a website and social media manager when I did about a year ago. Luckily, I already had an e-commerce website set up through SmartEtailing with accurate inventory to back up the in-store feature. We had just added a chat feature in fall of 2019. So, no I have not added too much, but the site costs about $700 a month in fees, plus additional wages to maintain it internally.
Complying with local, state, and federal guidance regarding sanitation and social distancing has not been a burden from a monetary standpoint. Supplies such as bleach, isopropyl alcohol, hand sanitizer, and PPE are all inexpensive items that are worth every penny in an effort to stop or slow the spread of the virus.
A bigger financial issue is the potential loss of in-store revenue as more and more people turn to online purchasing to reduce social contact and to search for hard-to-find items. We took the opportunity this spring to activate on-line sales. Although there is a sizable monthly expense to administer our e-commerce platform, so far we have found sales to be promising. 
On the flip side, coronavirus has decreased expenses relating to travel, training, and events. With most races and events being cancelled or postponed, the associated costs for hosting, sponsoring, or attendance has been reduced or eliminated for the season.
CHICAGO: Justyna Frank, co-owner Cosmic Bikes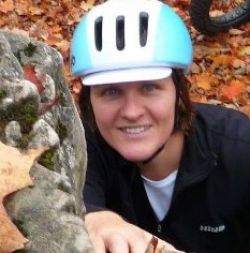 Overall, we haven't seen a big increase in expenses as a result of the pandemic. We added texting functionality to our main phone line, which has made a tremendous difference in facilitating communication with customers, since we are unable to answer the phone or respond to voicemails during this busy time. The customers really appreciate having this method of contact. It costs us about $60 per month.
We're lucky to have a good-sized footprint inside the store. We've been able to cordon off sections of the store with inexpensive cords and tables. We were early adopters of plexiglass barriers at registers, having copied our local grocery store during the early days of the pandemic. We've spent less than $200 on these modifications.
We've spent about $300-500 per location for some new signage, and we have had an increase in cleaning supplies, for sure. We used to spend $100-150 per month, but with COVID-19, we have doubled that, and part of it seems to be an increase in the retail price of supplies. We've increased the number of employees due to the increased volume of work, and we've had a few bonus payouts to acknowledge all the hard work. One place we have not increased spending is with our website or social media. In fact, we've gone the other way because in the early part of the pandemic, we felt guilty posting while our business was booming and others were suffering. Over the last few weeks, we have started using social media to let customers know what bikes have come in because it gives us a break on the phone.
KANSAS CITY:

Christina Baanders-Decker

, owner Midwest Cyclery
We have been working under a closed-door policy, allowing up to four people in the shop at a time, and we've had to hire one full-time person to handle the system we've implemented. We have also spent significantly more on labor than ever before, with overtime at an all-time high. We are working six days a week, 12-14 hours a day. We have delegated payroll, sales tax, and reporting requirements to a CPA because I have to spend more time on the sales floor now. I've actually enjoyed lessening my stress levels by handing this part of my job over to someone else.
We have purchased custom cloth masks for every employee and disposable masks just in case we forget the custom ones. With all of the restaurants and businesses being closed, we have also chosen to buy food for lunches and keep it available in the shop. It's much easier to stop and make a sandwich than to drive around the city looking for food. It's been greatly appreciated by all. I estimate we're spending an incremental $3,000-$4,000 a month on all of these increased expenses.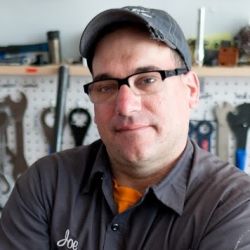 I am a one-person shop, and it is easy to maintain social distancing, so I haven't had any increased costs related to making physical modifications, nor in terms of added labor or materials. My cost of goods has gone up, as we are seeing an increased sales volume. As far as increased expenses related to our online presence, we have spent the time to make sure our shop inventory matches our online inventory, as we are receiving many more online orders for sidewalk pickup.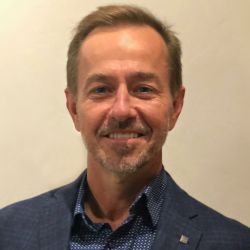 Our costs have increased as a result of COVID-19. We've probably spent $10,000 per location on safety equipment. We have made big investments — in the neighborhood of a $200,000 annual commitment — into our website and online order fulfillment, and we have added new dedicated online team members, an online chat, and a person to handle our digital marketing. Additionally, we are spending about $1,000 per month per location for cleaning supplies, and our shipping expenses are way up. The online market seems to expect free shipping for most orders, so we are eating the shipping costs to stay competitive.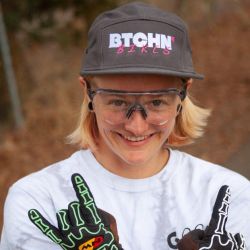 The biggest change we made due to COVID was sending our office staff home to work remotely. We are helping cover the cost of the internet utilities and other expenditures for our employees working from home with an expense reimbursement of $40 per month. The other increased expenses have been in the form of providing masks, hand sanitizer, and labor to create additional break areas to maintain social distancing. We estimate we spent about $1,000 for sanitizing equipment and PPE for our distribution center and physical store location. We have also hired more staff and increased our staff compensation to make up for the sudden high volume of sales. Most of our cost is in labor, as we do most of this work in-house. Labor is a larger expense in general, as everything seems to just take "more work" — whether that is scheduling an electrician, aiding a customer with a delayed order, or trying to buy inventory.